human beauty
CREATOR PLATFORM
  SKINCARE | NUTRITION | SLEEP | WELLNESS | FITNESS | COSMETICS 
PRIMARY LANGUAGE 普通话 MANDARIN CHINESE
[ NOW IN 60 COUNTRIES ]
IF i CAN'T FIND THE POST, i DON'T BUY THE PRODUCT 
When we, as humans are deciding on new beauty products we want to be able to instantly find authentic Posts on social media by other humans who have already used it. 
If we can't find them we will will not buy it. 
Duelstone makes sure these Posts exist.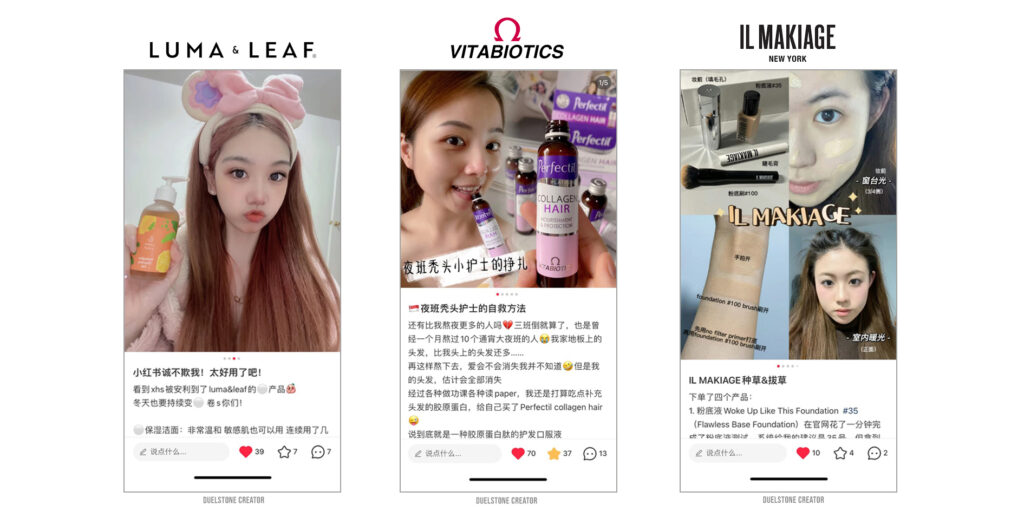 post creator
To do this Duelstone has built a team of more than 10,000 Beauty Posts Creators in 60 countries.
The Creators are mostly native Chinese speakers – to try out beauty products (including cosmetics, wellness, nutrition, fitness) shipped to them and share their experience in Chinese, as a Post on Chinese social media, so that anyone can instantly find it.
Duelstone Creators are not celebrities or mass audience influencer – just everyday people, happy to share their honest experience in Chinese, across Chinese social media.
"Social media posts now rank highest in terms of influencing beauty product purchases, followed by reviews and Professionals" Harvard Business School 
And when Posts exist, shoppers exist…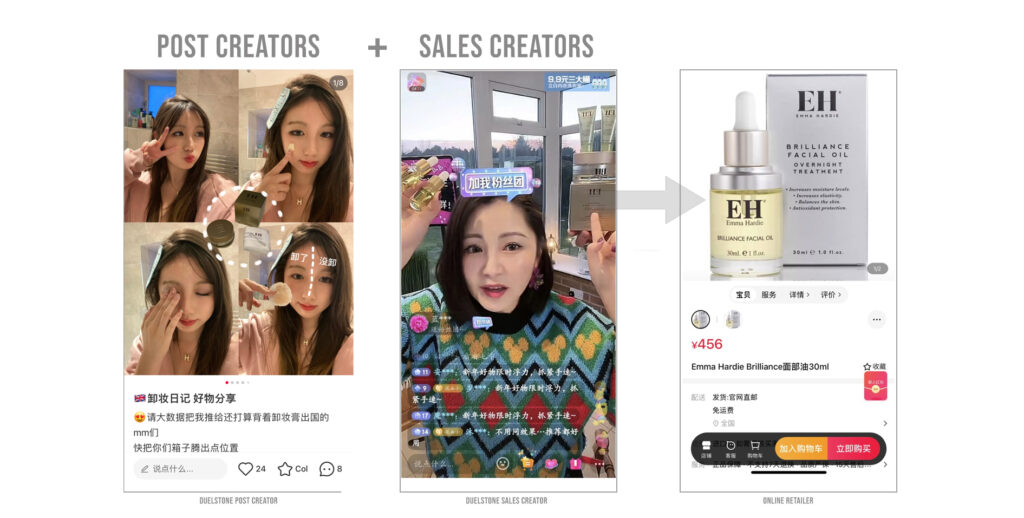 +sales creator
Once it becomes apparent that plenty of humans are crying out "Where can I buy it", brands can approve to have their Posts catalogued and shared with Duelstone's Sales Creators, also based in 60 countries.
Sales Creators sell the product through Live or Private Sales Posts on social media.
Orders placed with the Sales Creators are automatically forwarded to an appointed Online Retailer for delivery.
These Online Retailers can be operated by the brand or by a Duelstone appointed third party Online Retailer, that buys the stock from the brand and manages all cross border ecommerce logistics and shipping to the shoppers.
Quite simple really, but don't take our word for it…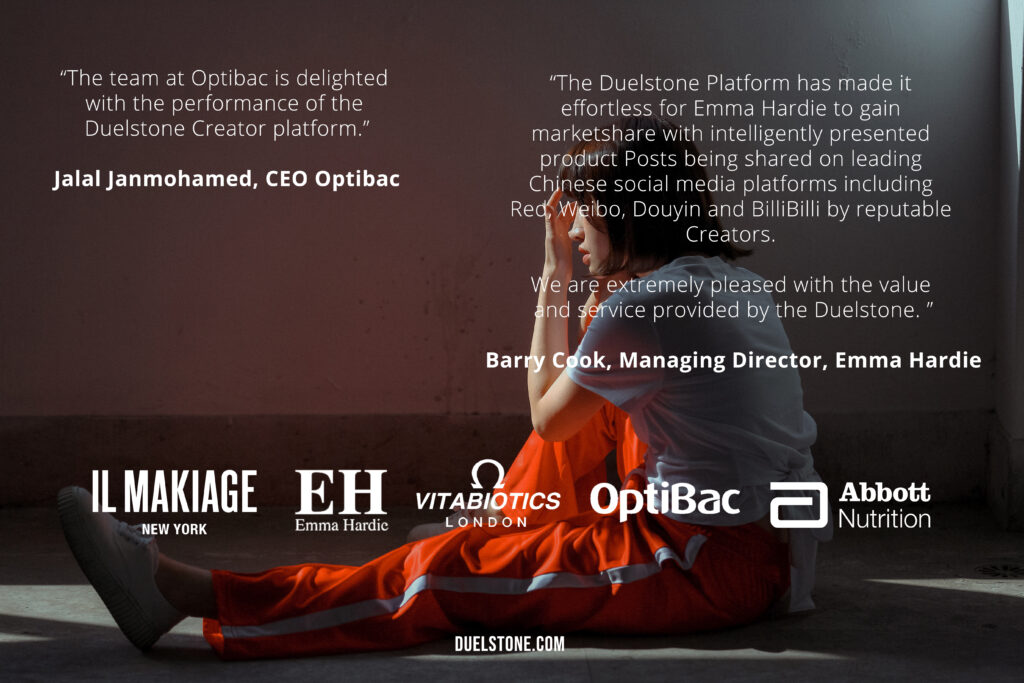 BRANDS
Duelstone was invented in 2022 with the capacity to generate 5000 Posts a year.
This capacity sold out very quickly to, now, the fastest growing international beauty brands in China, including Emma Hardie, Optibac, Abbott Nutrition and Vitabiotics.
In the future Duelstone's Post capacity will continue to increase 5 fold each year until any human can search for any beauty product and instantly find authentic Posts that helps them make a better beauty buying decision.
Add your Brand now or join Duelstone Creators